Products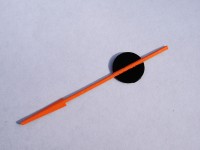 E-Body Speedo & Tach Pointer – Price $32.99
These repair pointers are beautiful reproductions made to exact factory size, shape & thickness. Easy to install and a great way to renew function to your broken speedo or tach. Please specify painted or unpainted when ordering.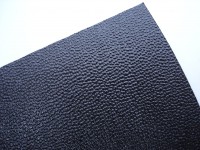 NOS 64-67 Mercury Comet Cyclone Camera Case Dash Finish – Price $99.00
We have aquired a limitied supply of NOS Camera Case Finish used on the Dash Panels of all 64-67 Mercury Comet Cyclones. Sold in sections large enough for one complete dash.
OEM Suede Lacquer Paint – Black: $99.00/pint, Colors: $130.00 & up/pint
We have a VERY limited supply of the original formula PPG Duracryl Suede Lacquer finishes used on many dashboard and steering column applications throughout the 60's & 70's. We have the ability to mix most any color while supplies last.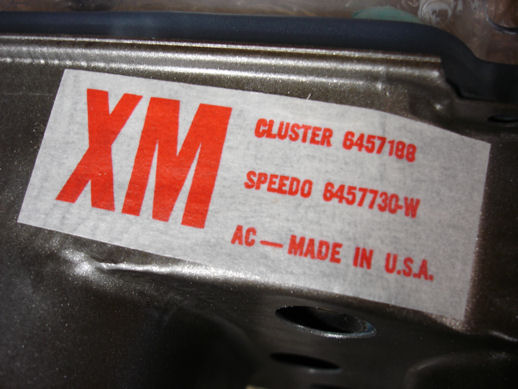 GM Cluster ID Tags – Price $12.99
Factory Exact Reproductions of the Code Tags Found on Most GM Instrument Clusters. Correct Font, Colors and Material. Available for most models & option levels. Set your cluster apart from the rest!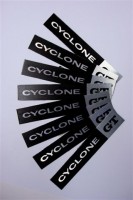 66 Comet Cyclone GT Glove Box Emblem – Price: $55.00
New Reproduction Dash Emblem for 1966 Mercury Cyclone GT, High Quality, Exact Font Size & Type. Indistinguishable from Original.